Device /dev/modem Access Failed: No Such File Or Directory
Device /dev/modem Access Failed: No Such File Or Directory
Post Description: An Error You Might Get In Linux When You Try To Start Minicom Device /dev/modem Access Failed: No Such File Or Directory.
Tags: Device, /dev/modem, Access, Failed:, No, Such, File, Or, Directory
This Post Was Posted On Jan 22, 2010 By Webune Support #2983
Device /dev/modem Access Failed: No Such File Or Directory by
Webune Support
Welcome to Webune Support
Webune Provides Linux Dedicated Servers.
If you have a Linux Dedicated server, you might expirience this error when you try to access your cisco firewall, router or switch when you try to console into the device from the dumb terminal from your server.
if you are logged in as root and you try to start minicom, you might get this error so be sure you configure it first with these settings:
Serial Device : /dev/ttyS0

┌───────────────────────────────────────────────────────────────────────┐
│ A -    

Serial Device      : /dev/ttyS0

                                │
│ B - Lockfile Location     : /var/lock                                 │
│ C -   Callin Program      :                                           │
│ D -  Callout Program      :                                           │
│ E -    Bps/Par/Bits       : 9600 8N1                                  │
│ F - Hardware Flow Control : Yes                                       │
│ G - Software Flow Control : No                                        │
│                                                                       │
│    Change which setting?                                              │
└───────────────────────────────────────────────────────────────────────┘
as you can see from my configuration, the 'Serial Device' settings are: /dev/ttyS0 to be sure to change that from '/dev/modem' NOTE:
if you need more help on how to configure and save the settings go to this post:
configure cisco switch with linux COM1 terminal
let me know if that works for you
Leave Your Comments
Related Pages:
[Add Your Website]
Post New Topic
eloy
#10194 1
Thanks!!!!!!
Mar 15, 2013 Reply Report abuse
selvakumar
#9807 2
Thanks a lot, very helpful
Jun 25, 2012 Reply Report abuse
Davinken
#9797 3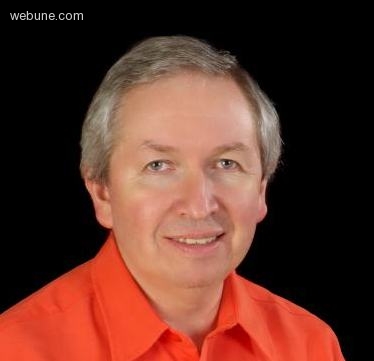 Thanks - just invoking minicom with the -s option will start it in the setup mode and allow to change the port parameter (typically /dev/ttyS0).

Jun 19, 2012 Reply Report abuse
Appalaraju
#9376 4
It was very helpful! Thanks!
Jan 19, 2012 Reply Report abuse
Bala
#5370 5
cool buddy.

thanks for this, as people fail to notice this when the start the minicom.

Aug 07, 2011 Reply Report abuse
OAT
#4043 6
you just save my day!
Jun 09, 2010 Reply Report abuse
agners
#3458 7
device /dev/modem access failed: Нет такого файла или каталога.
Feb 13, 2010 Reply Report abuse
Ashish
#3333 8
thanks a lot!
Jan 26, 2010 Reply Report abuse
©2013 Webune Forums - Fri Mar 15, 2013 6:48 pm
Powered by: Webune Forums V3